NFL Extra-Point Tries No Longer Automatic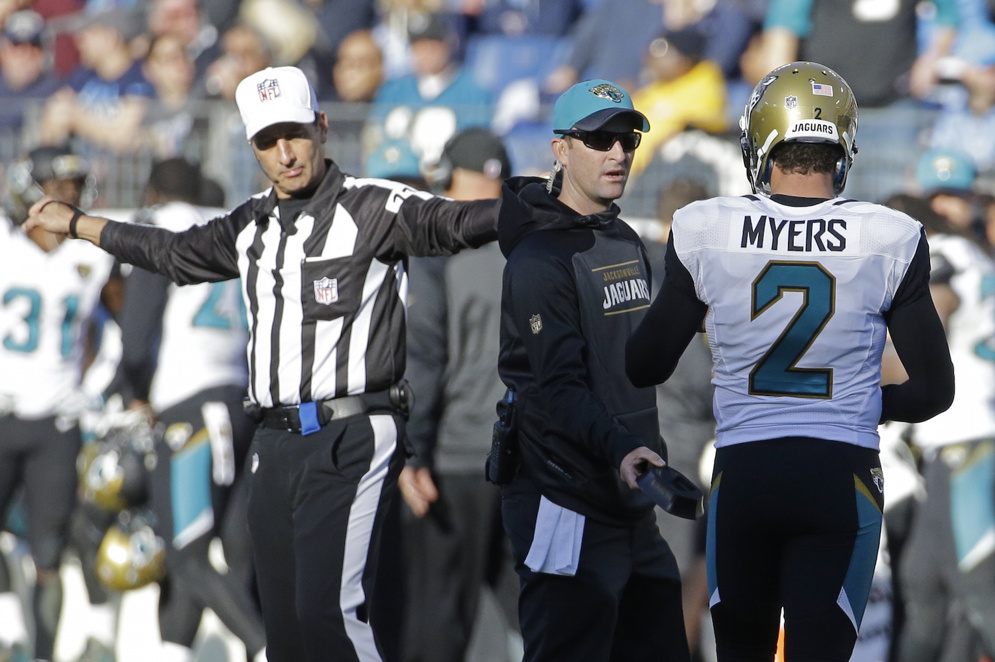 NFL kickers missed 71 extra-point kick tries during the 2015 season — 63 more than they missed in the entire 2014 regular season.
Last offseason, the league adopted a Competition Committee proposal to move the spot from where the ball is snapped on PAT kick tries back to the 15-yard line, making what was a 20-yard kick a more challenging 33-yard kick.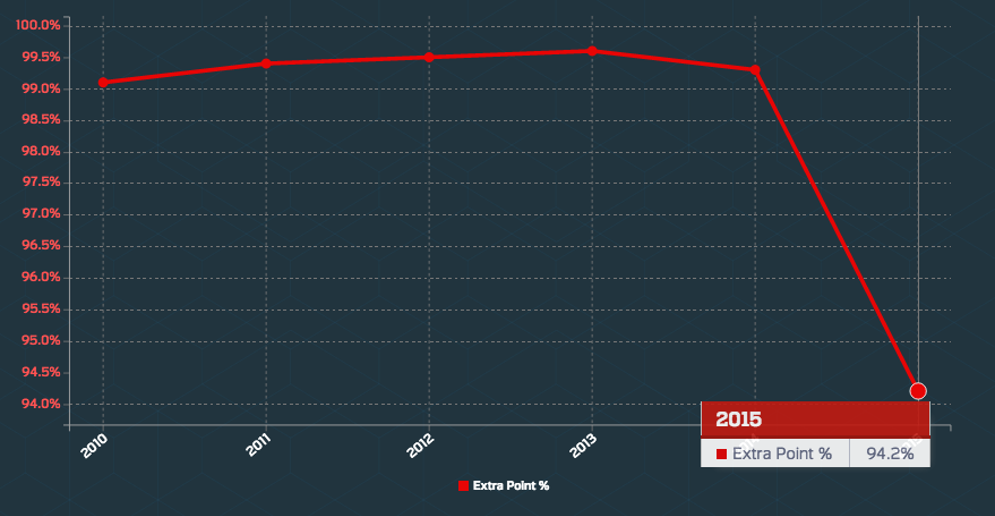 "The decision didn't happen overnight," said Senior Vice President of Officiating Dean Blandino. "The Committee has been looking at this for several seasons."
As kickers have become more accurate, the extra point became almost automatic; in 2014, NFL kickers converted 99.3 percent of extra-point kick tries. Kicking from the longer distance in 2015 resulted in more misses, with placekickers connecting on only 94.2 percent of extra-point kick tries (1,146/1,217).
The Committee reviewed data and discussed various ways to make the play less automatic and more exciting. Longer kicks were tested during the Hall of Fame Game and the first two weeks of the 2014 preseason.
The proposal the Committee presented to the owners this offseason not only moved the kick back, but also kept the 2-point tries at the 2-yard line and allowed defenses to return missed tries. The rule change passed by a 30-2 margin and was implemented before the 2015 season.
"The change has had the desired effect," said Blandino. "The play is not automatic anymore."