NFL teams went for two a record 94 times in 2015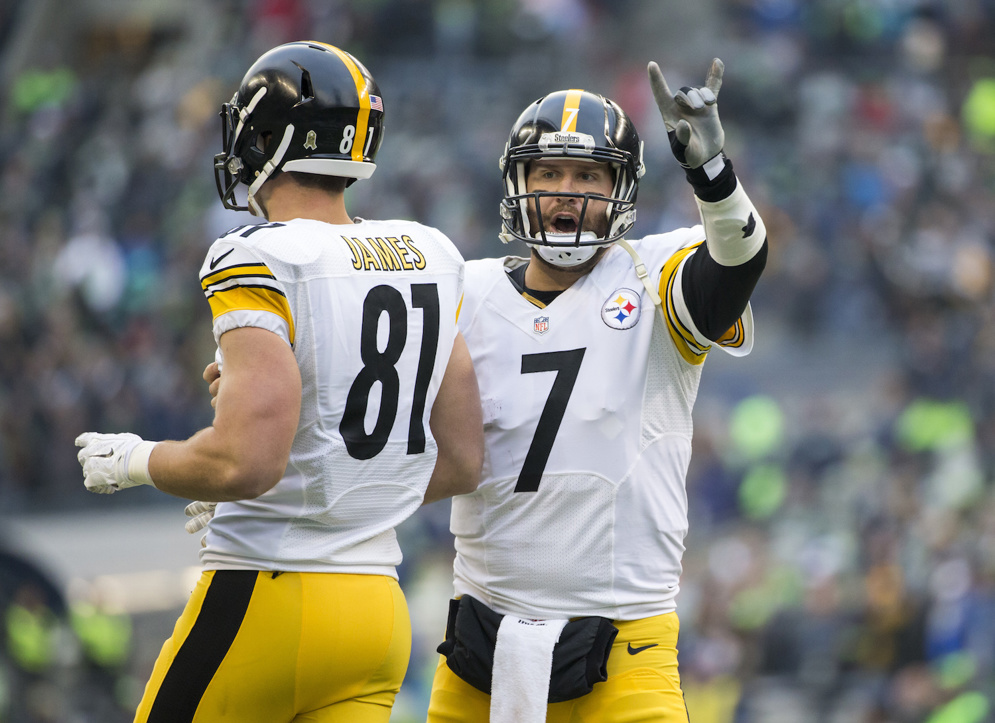 When the NFL moved extra-point kick tries back to the 15-yard line, making what was a 20-yard kick a more challenging 33-yard kick, the hope was that the longer kick would tempt teams into attempting more 2-point tries.
The league moved the ball back to the 15-yard line on extra-point tries, but it kept the spot of the ball at the 2-yard line on 2-point conversions to further entice coaches into going for two more often.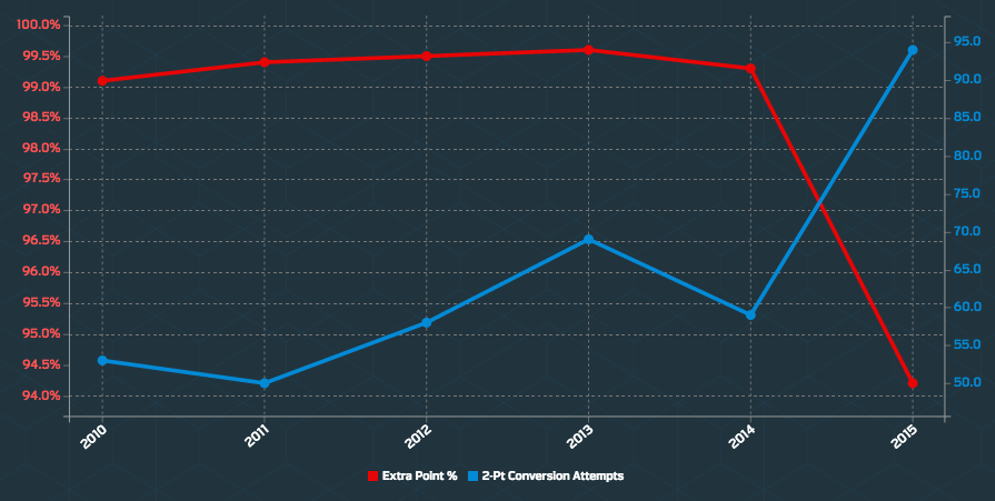 The experiment did increase the number of attempts, with NFL teams attempting a record 94 2-point conversions after touchdowns, but coaches still opted to try an extra-point kick 92 percent of the time — or after 1,217 of the 1,318 touchdowns scored in 2015.
In 2015, teams converted on 48 percent of their attempts — or 45 times. That is about the same rate as in 2014, when teams converted 47 percent of their attempts (28/59).
Pittsburgh Steelers head coach Mike Tomlin embraced the change and went for two more than any other coach this season, attempting 11 2-point conversions and successfully converting eight times.