Frank Gore Keeps on Running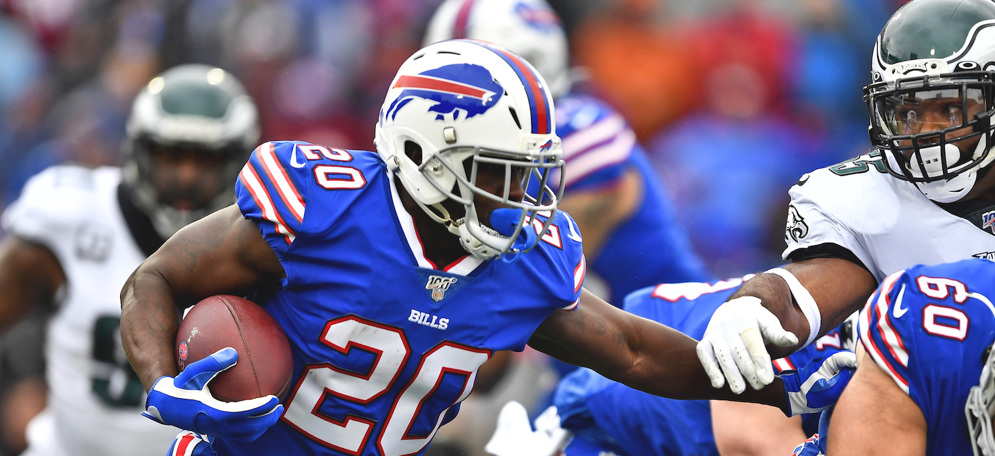 Over the last two decades, the median age of running backs has dropped two full years, from 26 years, 7 months (in 2000) to 24 years, 7 months (2019).
Meanwhile, Frank Gore, at the age of 36, just keeps on running.
Check out the following chart, which highlights the age distribution of ball carriers in each season with at least 150 carries (or 100, in 2019). Player ages are shown as of September 1 in each season. While the curves have moved slowly left over time, the trend of getting younger holds for all but one player — Gore.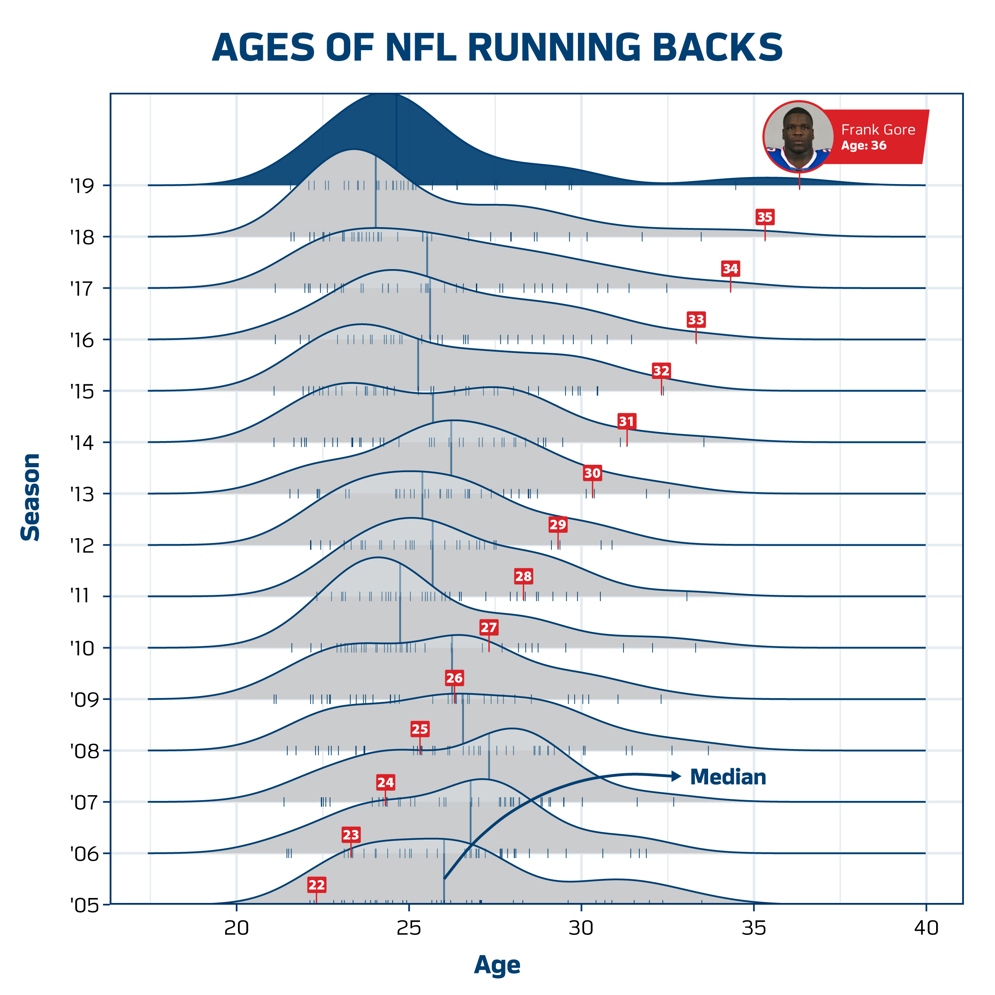 Initially drafted in 2005 by the San Francisco 49ers, Gore was the third youngest running back in his rookie season, when he logged 127 carries for 608 yards. He's topped 125 carries in each season since. In contrast, of the 20 running backs that were likewise drafted in 2005 with Gore, only one — Darren Sproles — recorded a single rush after the 2014 season.
Over the last four seasons, Gore has finished as the oldest back with at least 125 carries. It's no surprise that with Gore being so productive for so long, his place on the NFL's all-time rushing list is secure; this past weekend, Gore passed Barry Sanders for No. 3 on the NFL's career rushing leaderboard.