Going for it on Fourth Down Becoming the New Norm for NFL Coaches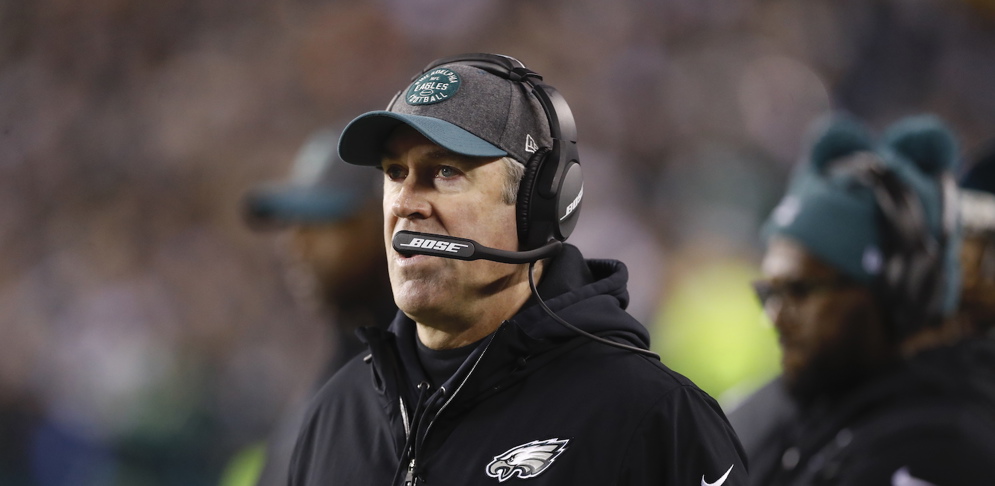 In 2013, a New York Times project compared the fourth-down decisions made by NFL head coaches to a statistically-driven "4th-Down Bot." At the time, there was a wide disparity between what the bot suggested and what the coaches did in live game situations.
Seven years later, the increased use of football analytics has also led to it becoming more normal for teams to go for it on fourth down with five or fewer yards to gain. In 2019, teams went for a first down 26.2% of the time on non-high leverage fourth downs (fourth-and-five yards or fewer to gain), the highest rate in at least two decades.
The charts below mimic the ideas of the bot's originators. The charts use data from 2000 to present when games are close, and show current head coaches with two or more years of head coaching experience. The colors of the rectangles are determined by using a weighted sum favoring recent years. The most aggressive coaches are in the top left of the chart and the least aggressive are in the bottom right.
Philadelphia Eagles head coach Doug Pederson was the coach who was most likely to go for it in these situations, especially in fourth-and-one situations.
Interestingly, Tampa Bay Buccaneers head coach Bruce Arians, known for his downfield passing offense, is among the least aggressive head coaches on fourth down and less than five yards, while Baltimore Ravens head coach John Harbaugh, known for his focus on the run, is among the most willing to go for it.
When looking at the 11 most aggressive coaches, seven of them made the playoffs last year. Additionally, three out of the remaining four — Mike Tomlin, Dan Quinn and Ron Rivera — led their teams to a Super Bowl in previous seasons.