Punters in 2019 Were Performing Better Than Ever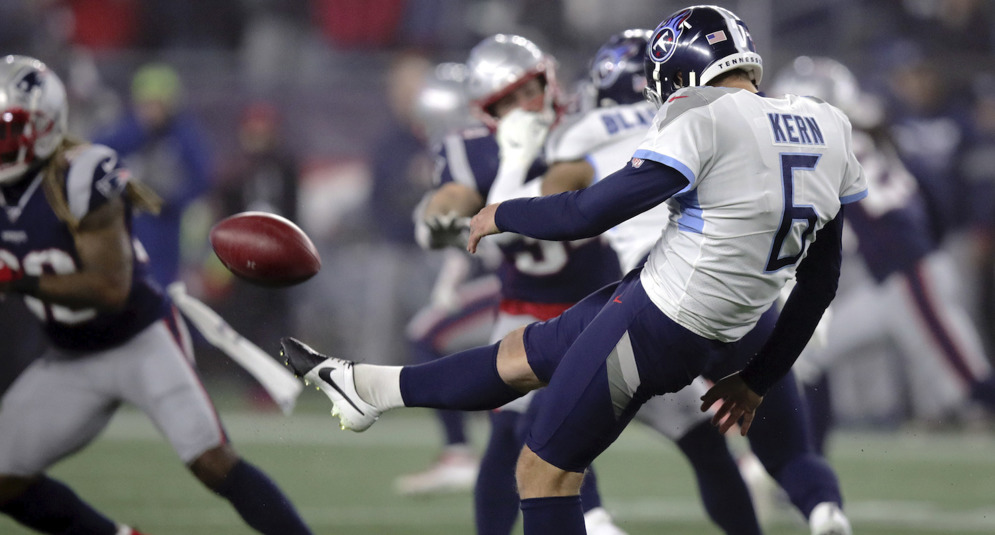 While the improvement of NFL placekickers over the last few decades has been celebrated repeatedly, another group of specialists is performing better than they ever have: punters.
Check out the following stats comparing regular season play from 2000 to 2019:
Nearly one quarter of of punts (23.3%) from near midfield — between the 48 yard lines — resulted in a touchback in the 2000 season. In 2019, that rate dropped to just under 10% (9.8%). 
There were 110 total regular season touchbacks in 2019, 56% fewer than in 2000 when there were 247. 
The net punting average was 5.8 yards higher in 2019 than it was in 2000 — even after accounting for differences in field position between the two seasons of play. 
The punter with the lowest per-punt average in 2019 — Dallas' Chris Jones, at 41.6 yards — would have been ranked No. 17 in 2000 — or league average.
The combination of punt distances and net punting averages going up, along with touchback rates going down, means that offensive teams were more likely to be pinned back deep in their own territory in 2019. 
The following chart shows the likelihood of an offensive team starting inside its own 20 yard line after receiving a punt. The lines show different territories of the field, each corresponding to the area from where the opponent punted. 
For example, when a team punted from between its own 31 and 40 yard lines, only about one in four punts in the early 2000s would pin the receiving team inside it's own 20-yard line. In 2019, it was closer to one in two (45.1%). Similarly, when a team punted from between it's own 41 yard-line and midfield in 2019, 70.1% of punts pinned the receiving team inside its own 20 — about 1.4 times the rate from 2000.
It's not just the 20-yard line that teams are offenses are finding themselves behind. On kicks from near midfield, the likelihood of the receiving team starting from inside its own 10-yard line went up by a factor of 1.7, from 17.5% in 2000 to 31.0% in 2019.