Rookies on Week 1 Rosters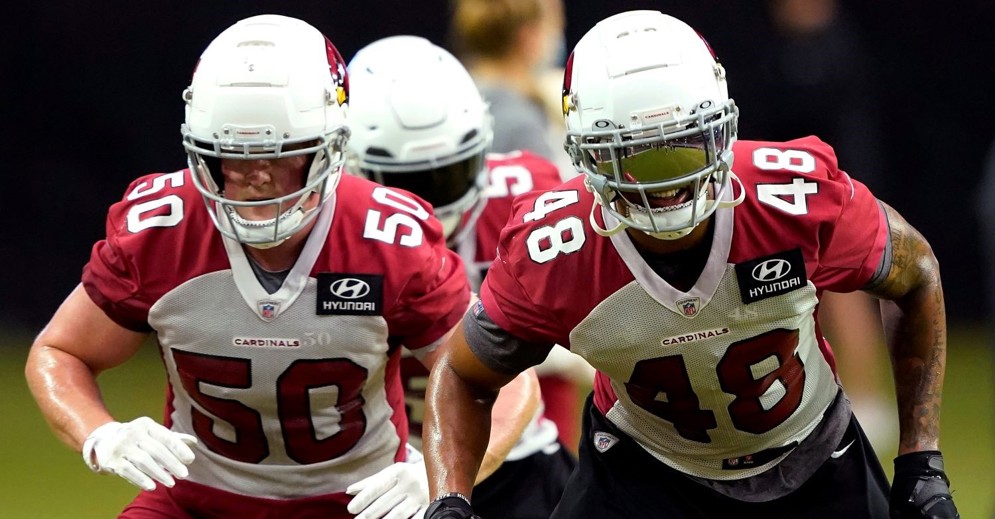 As NFL teams took the field in Week 1, we were curious to see if no preseason games and fewer practices affected how teams built their rosters. In particular, were rookies — with less opportunity to impress coaches than in previous years — more likely to be cut?
The following chart shows how many 2020 rookies made Week 1 rosters compared to each of the previous ten years. Each rookie is shown as a dot that corresponds with the year and round in which he was drafted, or if he went undrafted.
The biggest drop is seen with undrafted free agents (UDFAs), as 30.8 fewer UDFAs made 2020 rosters when compared to the average over the previous ten seasons.
Did roster spots usually taken by UDFAs then go to veteran players?
It turns out that some of those roster spots went to other rookies. Overall, 246 rookies in 2020 were named to Week 1 rosters — about 17 less than average. This was partially led by spikes in the number of players drafted in Round 3 (+5.2) and Round 4 (+5.2) that were on season-opening rosters this season.
More on the 2020 rookie class:
There were 38 fourth-round picks on Week 1 rosters, the most since 2016 (Note: compensatory selections may be partially responsible for this increase)
A total of 31 first-round picks made final rosters in 2020 — the most since 2018
A total of 25 seventh-round picks made opening weekend rosters — the most since 2013
Fifty rookies started in Week 1 games — the same number as in 2019. From 2010–18, an average of 41.3 rookies started Week 1 games.