Using Data and Analytics to Identify High-Impact Fouls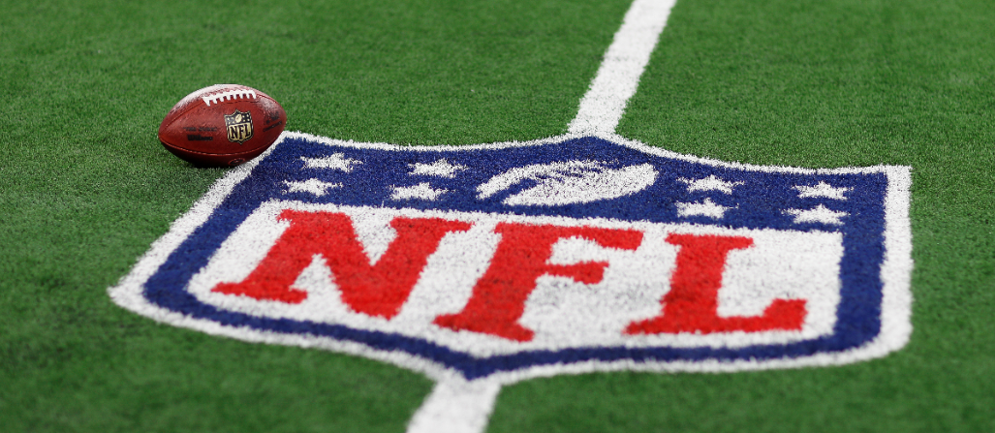 As the NFL began its offseason, several club rules proposals sought to expand the use of replay to include penalties. In response, the NFL Competition Committee used data and analytics to identify fouls that have the biggest impact on game outcomes.
To assess impact, the committee used win probability, also known as game winning chance. Below is one example. The black line (New Orleans Saints) and gold line (Pittsburgh Steelers) in the animation show the game winning chance for both teams at each point in the game during their 2018 Week 16 matchup.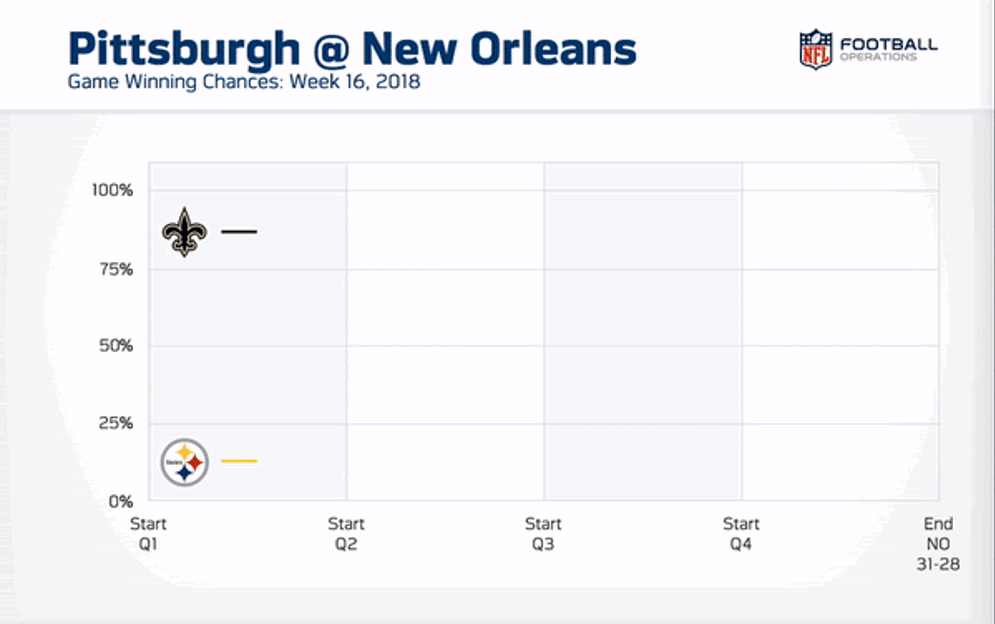 The game was back-and-forth. New Orleans led at halftime, only to see Pittsburgh regain the lead late in the third quarter. With 1:25 remaining in the game, a Michael Thomas touchdown reception led New Orleans to a 31-28 win. Amidst all this action, two of the seven most impactful plays — as judged by the change in game winning chance from one play to the next — were defensive pass interference calls.
First, at the end of the first quarter, this call on Pittsburgh's Joe Haden increased New Orleans' game winning chance by 14 percent, from 43 to 57 percent.
Then, with two minutes left, this defensive pass interference foul by Haden on Thomas increased New Orleans' win chances by 21 percent.
In reviewing game winning chance data across several seasons, the committee found that both defensive and offensive pass interference tended to have disproportionately large impacts on changes to each team's game winning chance.
Armed with this and other information, the Competition Committee prioritized these two fouls as it looked to expand replay to include penalties. Under the new rules, both calls on Haden would be reviewable, as would potential offensive and defensive pass interference calls that were not made on the field.