What does the NFL's home-field advantage look like in 2020?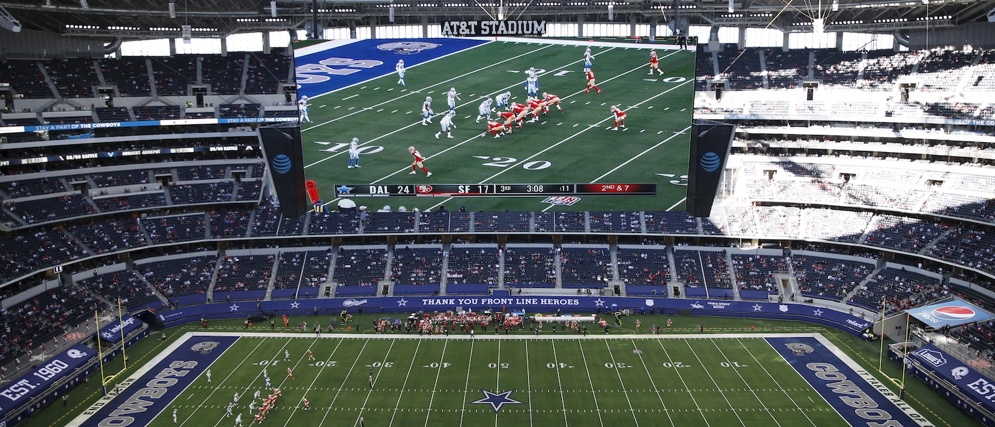 The 2020 regular season has seen NFL games played in empty stadiums, or in front of significantly reduced crowds. The lack of home fans may be contributing to an uncharacteristically low 127-125-1 (excluding three neutral site home games for San Francisco) record for home teams.
One group assuredly paying attention: sports bettors. Professional bettors and the sportsbooks that set lines are likely picking up on changes to the home advantage—no matter how small. 
How have betting markets changed their perception of home advantage in 2020?
The plot below tracks betting market perception of the home-field advantage over the last decade.
The chart shows density curves corresponding to home-field advantage estimates from each season. Statistical models based on betting market data and inspired by this paper were used to determine home advantage estimates. These models take into account team strength, travel, and rest, in addition to home advantage.
Home field advantage had been slowly decreasing each season since 2006. However, 2020 has seen the biggest season-to-season drop over that time, dropping more than a full point from 2019. And the 1.30 point spread on average means home-field advantage is now worth less than half of what it was in 2006 (3.30 points).
We also checked whether the typical advantage provided to home teams has been constant throughout the 2020 season. Interestingly, the home advantage appeared to be higher in Weeks 1-7 (an average of 1.8 points) when compared to Weeks 8-14 (an average of 0.9 points). Perhaps, given results on the field, betting markets have adjusted.