Where Your Favorite Team Likes to Pass the Ball
When an NFL quarterback drops back to pass, where is he likely to throw the football?
For decades, scouts would scour film looking for insight into answering this question. Left-handed quarterbacks would presumably favor the left side of the field, whereas other passers were seen as preferring the deep ball. Most recently, Carolina Panthers quarterback Cam Newton came under questioning for not throwing downfield at all. 
With the advancement of NFL Next Gen Stats, which tracks every player – on every play, anywhere on the field – at a rate of roughly ten frames per second, scouts are no longer the only football personnel who can measure pass locations.
The following two charts use Next Gen Stats data to compare each team's passing locations from the 2018 season to the overall league average. For technical followers, two-dimensional kernal density estimation was used to smooth the data. 
First, here is each AFC team. In the top left, we see that the Buffalo Bills' chart features several deep throws, perhaps not surprising given that Buffalo quarterback Josh Allen can chuck it 75 yards. Alternatively, the Oakland Raiders and their quarterback Derek Carr tended to focus on shorter throws near the sideline (see bottom right).
WHERE AFC TEAMS THROW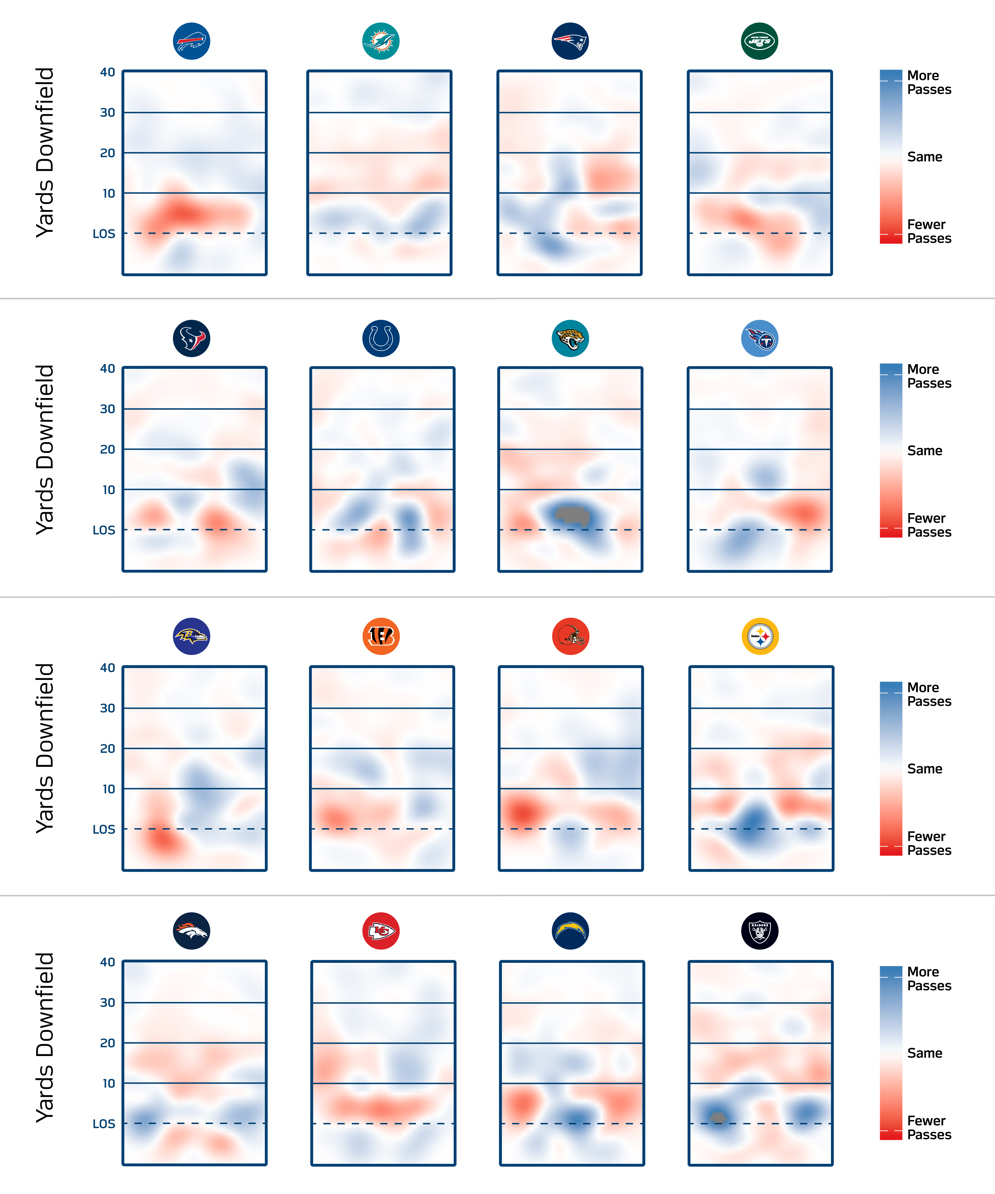 Next, here is each NFC team. 
In the bottom right of the below graphic, the Seattle Seahawks, led by Russell Wilson, stand out as a team that, instead of throwing deep or short, tended to mostly throw to the left side of the field. Alternatively, in the top-right, the Tampa Bay Buccaneers, with both Jameis Winston and Ryan Fitzpatrick behind center, featured a greater rate of intermediate throws (5-20 yards) than any other team in the league.
WHERE NFC TEAMS THROW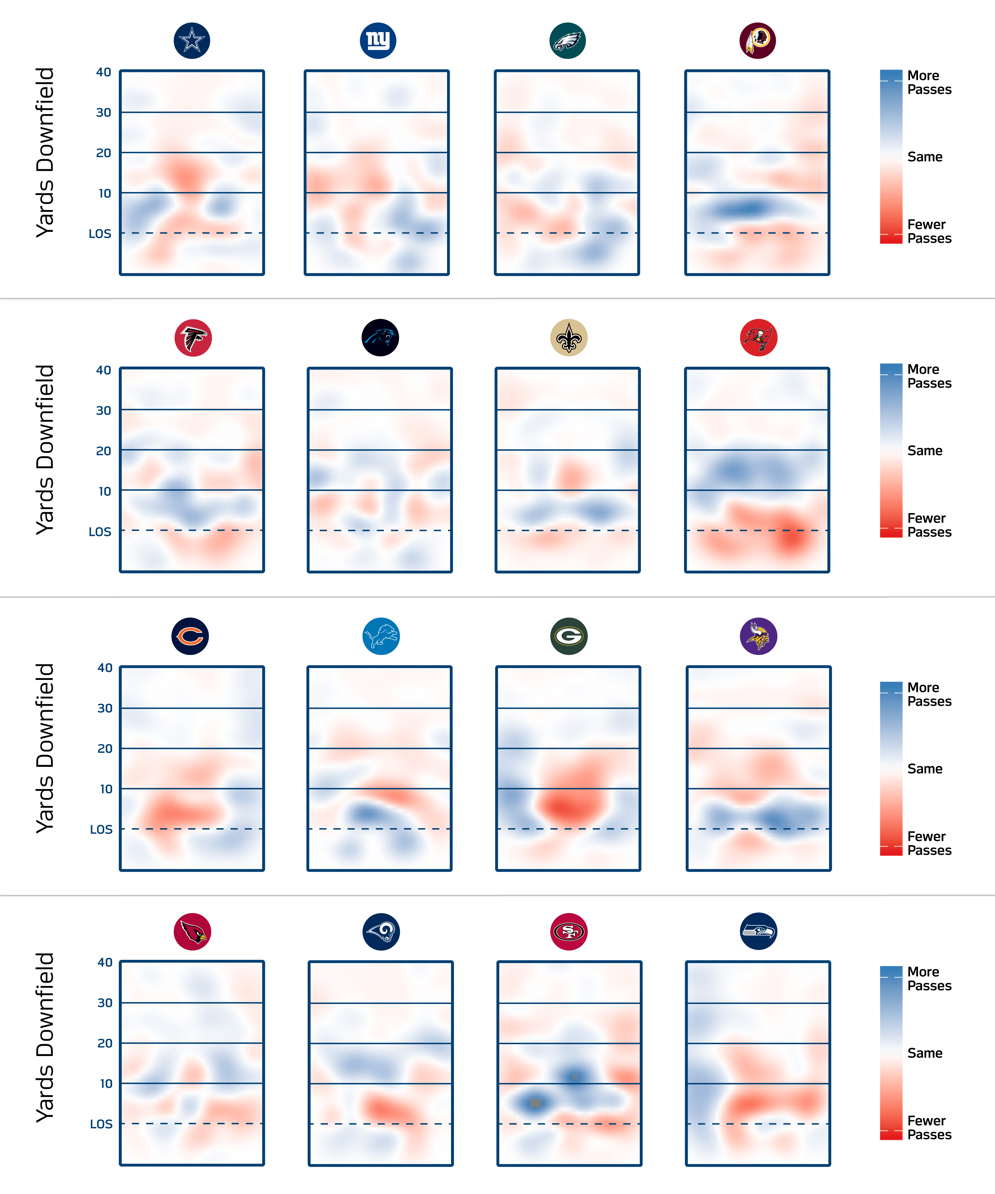 While pass location for each team is one interesting way of using player tracking data, the league also uses it to inform other aspects of the game, including rule changes and the position of officials. For now, as your favorite team steps back to pass, know that wherever the ball lands, the NFL is tracking it.